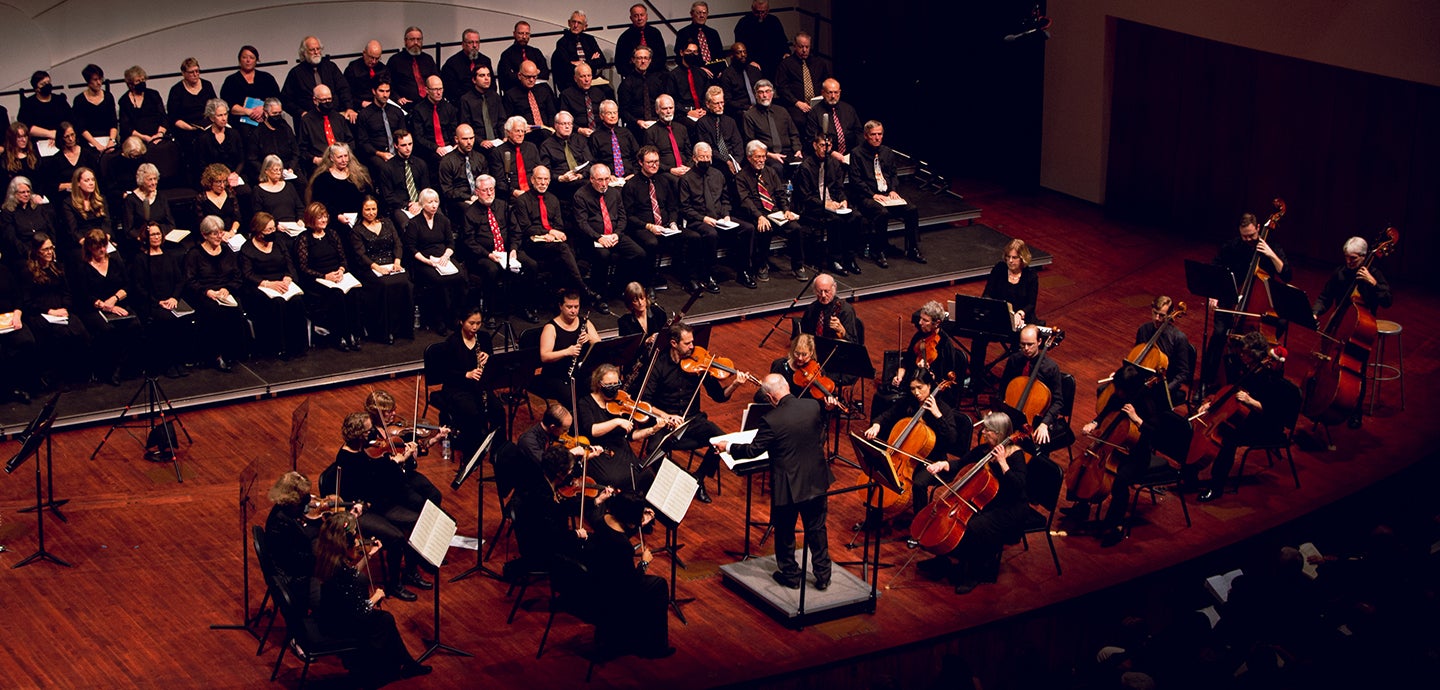 SLO Master Chorale: Chants Encounter
Arvo Pärt and W. A. Mozart
Date

Nov

19

, 2023

Event Starts

3:00 PM

Location

Harold Miossi Hall

Doors Open

1 hour prior
"Chants Encounter" begins with a performance of Te Deum by the contemporary composer Arvo Pärt. One of today's most frequently performed living composers, Arvo Pärt forged his own personal style that evolved into compositions deeply influenced by medieval chant.
W. A. Mozart's concert aria, Per questa bella mano, for baritone and with contrabass obbligato, concludes the first half of the concert.
The second half features Mozart's Mass in C minor, one of his greatest works, ultimately left unfinished and yet 45 minutes in length. Ranging in influences from Handel oratorios to operatic in style, it is a choral treasure. This work has all the best of Mozart: beautiful melodies, brilliantly written counterpoint, large choral sound with intimate chamber music.
SLO Master Chorale Show Bundle
Save 10% on your tickets by purchasing all three SLO Master Chorale season events!
Related Events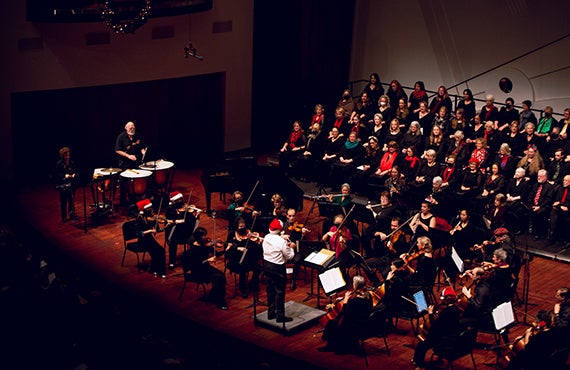 Dec 16 / 2023
Featuring the Forbes Pipe Organ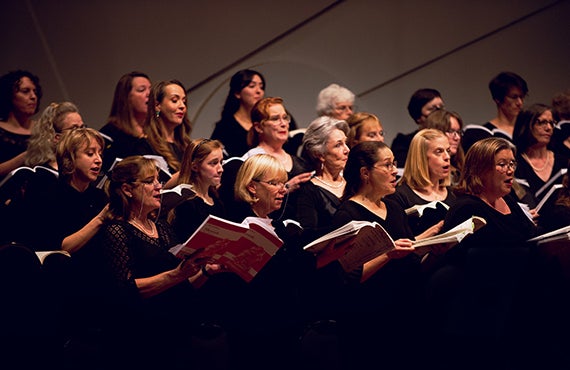 Apr 21 / 2024
Rachmaninoff All-Night Vigil