Accessibility
We offer many services at Performing Arts Center to ensure our venue is accessible for all. For questions regarding accessibility at the PAC, please contact the Director of Guest Services at 805-756-2734.
Wheelchair accessible seating is available for all shows at the Performing Arts Center and may be ordered online, in person, or over the phone. Available on all four floors, wheelchair accessible seating allows patrons to remain in the comfort of their chairs while enjoying the performance. Additionally, we have several aisle seats in Harold Miossi Hall that are transfer-accessible if a guest who uses a wheelchair would prefer to sit in a theater seat. Elevator service for the PAC is located on the east end of the main lobby for access to the orchestra, balcony or gallery levels. For assistance making arrangements, please contact the Cal Poly Ticket Office at 805-756-4849 or email tickets@calpoly.edu.
The drop-off/pick-up loop located in front of the PAC allows patrons with limited mobility an easier trip to the main entrance. Wheelchairs are available for use but must be moved by the occupant or companion.
American Sign Language interpretation requests can be made for any performance at the PAC. Requests should be made at least three weeks prior to the event in order to schedule arrangements. The Performing Arts Center may not be able to accommodate last-minute requests.
Assisted Listening Devices
The Listen Everywhere assisted listening app allows patrons to use their personal smartphone as a listening device for events in Harold Miossi Hall and is compatible with wired headphones. The app provides high-quality audio stream directly to the patron and can be adjusted for volume preference. Bluetooth headphones or hearing aids may be used, however, there will be an audio lag experienced when streaming live audio over Bluetooth.
Simply download the Listen Everywhere app on your iPhone or Android phone and connect to the 'ALS Secure' Wi-Fi network when inside the theater LEsystem2020 as the password. When the app is downloaded, open it and tap the blue circle that says 'Venue Scan' and press 'Skip Ad' when available. The app home screen will then give you two options for the show. Select whichever sounds best to you.
For patrons who do not have access to a smartphone, visit the House Manager Lectern in the main lobby for assistance at the show. We have a limited supply of iPod Touch devices with wired headphones that can be used.
Currently, Listen Everywhere is only available for events in Harold Miossi Hall.

There is one public elevator located on the right side of the main lobby in the Performing Arts Center. When parking, the top level of the structure is available for patrons with disability placards/license plates, but there is also an elevator in the structure if needed.
We are proud to partner with KultureCity® to make the Performing Arts Center a Sensory Inclusive™ venue to provide an inclusive experience for all guests. The certification supplies our staff with annual training and allows us to offer resources and accommodations to our guests with sensory processing needs.
KultureCity® Sensory Bags, equipped with noise-canceling headphones, fidget tools, verbal cue cards, and KCVIP lanyards are available to all guest at the Performing Arts Center who may feel overwhelmed by this new environment.
Weighted lap pads are available upon request (at no cost by filling out a checkout form) at our House Manager's Lectern located on the right side of the main lobby.
Headphone Zones (loud areas) and a Quiet Area are located throughout the building. Please ask an usher for assistance on where to go.
Prior to visiting, guests can download the free KultureCity® App to get a social story to prepare for their visit to the Performing Arts Center and where to access sensory features.
App Store: http://bit.ly/KCiphone
Google Play: http://bit.ly/KCandroid
When at the event, please ask an usher if you need assistance.
Currently, Sensory Bags and designated zones are not yet available in Spanos Theatre, but staff are trained to recognize sensory needs.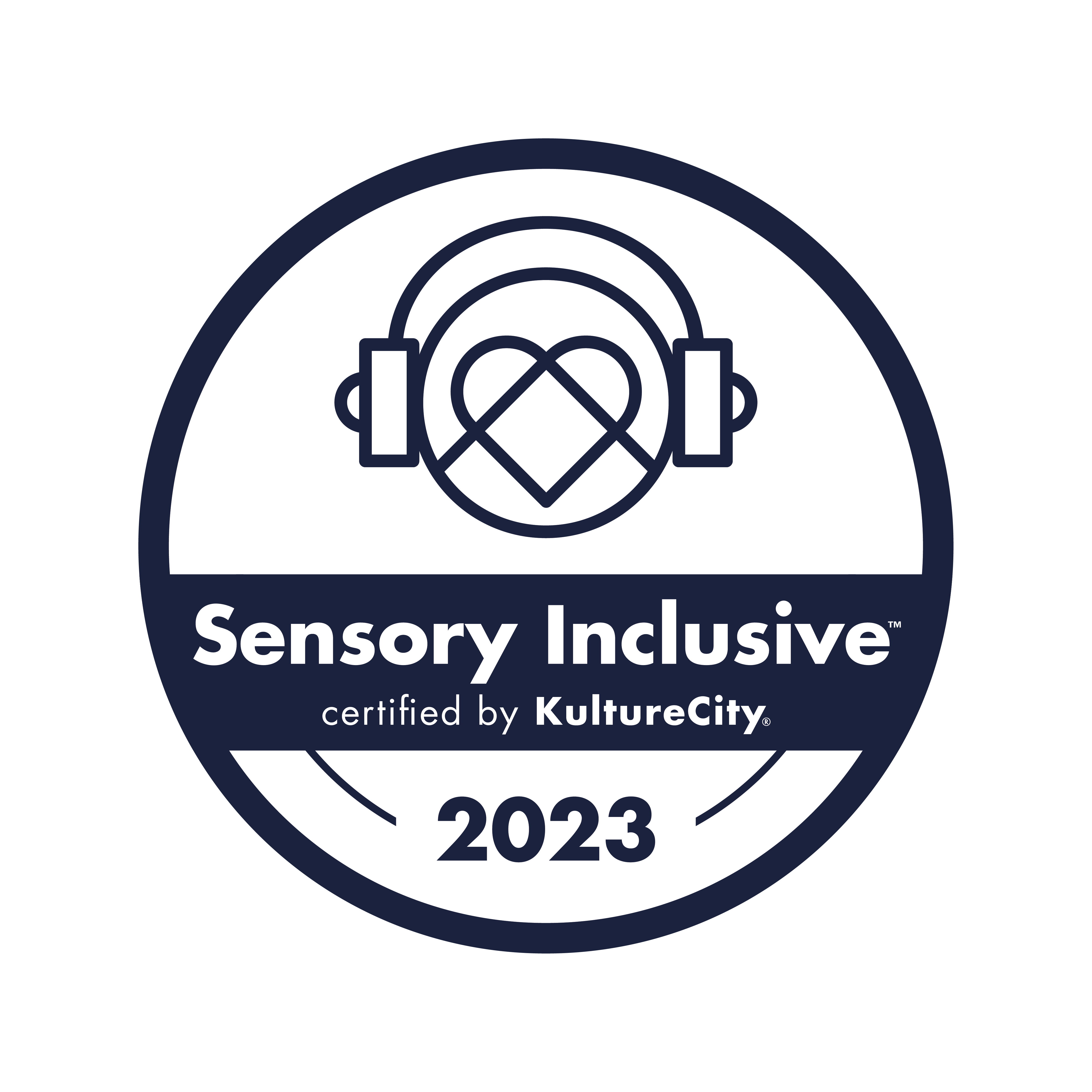 Service animals are welcomed at the PAC. Animals recognized as service animals are listed under titles II and III of the ADA. In addition, the service animal must be individually trained to do work or perform tasks that are directly related to the person's disability. Dogs whose sole function is to provide comfort or emotional support no longer qualify as service animals under the ADA. For more information please visit www.ada.gov.