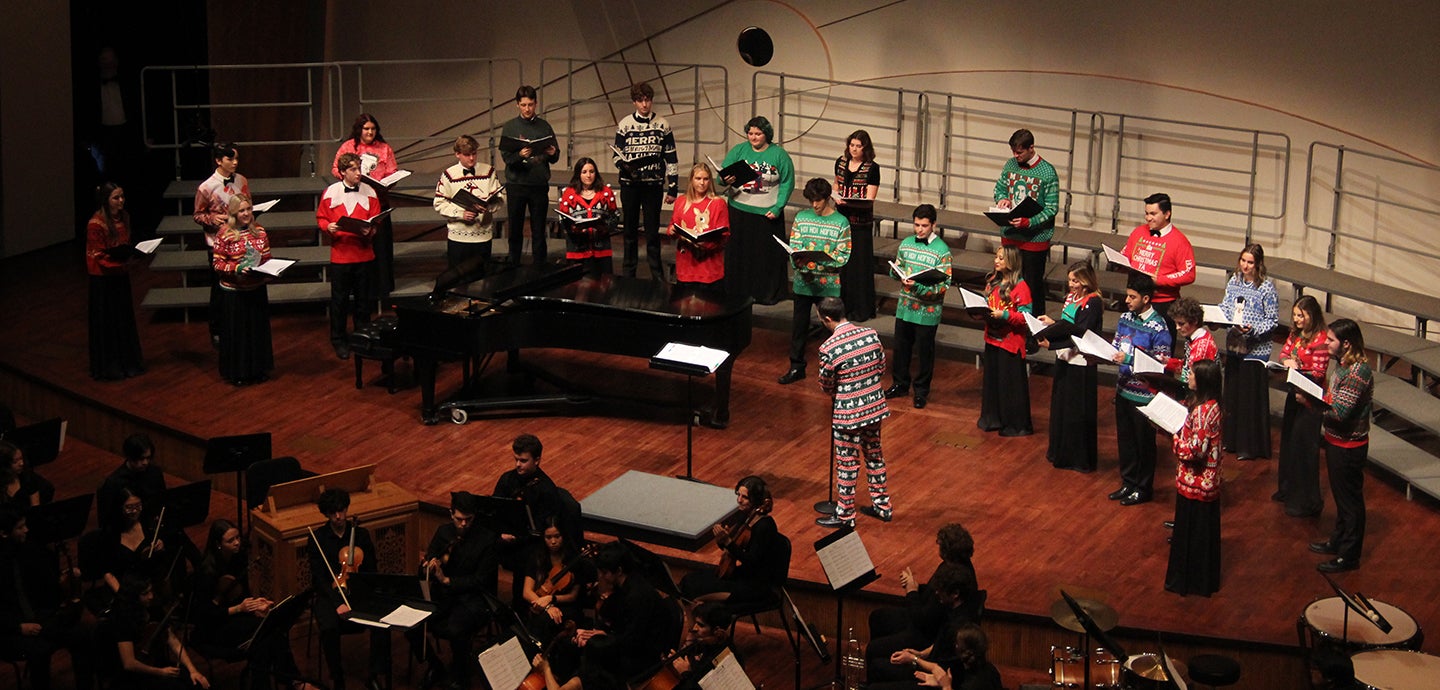 Cal Poly Choirs' Holiday Kaleidoscope
Date

Dec

1

, 2023

Event Starts

7:30 PM

Location

Harold Miossi Hall

Doors Open

1 hour prior
The Cal Poly Choirs, which include Cantabile, Chamber Choir, PolyPhonics and University Singers, will present the seventh annual Holiday Kaleidoscope.
As a special treat, the concert will include performances by the Cal Poly Wind Ensemble, and the Cuesta College Chamber Singers, directed by John Knutson.
In what has become an annual tradition, the Cabrillo Madrigal Singers from Lompoc will make a guest appearance, directed by Cal Poly graduate Jennifer Peterson (Music, '95), as well as Cal Poly a cappella groups Take it SLO and That's the Key.
Director of Choral Activities Scott Glysson established the holiday concert in 2017 to showcase and celebrate Central Coast choral traditions and collaborations. Each choir will perform a selection of music, as well as join with others for collaborative pieces.
PolyPhonics, University Singers and a Cal Poly brass ensemble will perform the first movement of English choral composer John Rutter's celebrated "Gloria." "This year's pièce de résistance will be Robert Shaw's famous 'Many Moods of Christmas,'" said Glysson. "PolyPhonics, University Singers and the Cuesta Chamber Singers will perform suites two and four." The Wind Ensemble will join the three choirs for a dramatic medley of familiar holiday carols.
The Chamber Choir will perform selections of English Renaissance composers George Kirbye and Richard Dering. The group will also present Alf Houkum's wonderful "Rune of Hospitality" accompanied by Cal Poly faculty guitarist Jim Bachman.
Cantabile will perform music by music by Caroline Shaw, the 2013 Pulitzer Prize winner in Music, and Medieval composer Hildegard von Bingen, a portion of the program the group will present at the American Choral Directors Association Western Region Conference in March. The choir was one of only a handful selected from the entire western portion of the U.S. to perform for this conference of thousands of choral directors.
The University Singers and PolyPhonics will perform a wide range of repertoire, from the Renaissance through this year. New Cal Poly voice instructor and tenor Lorenzo Johnson Jr. will join PolyPhonics for a powerful "modern" spiritual.
Cal Poly University Organist Paul Woodring will accompany the choirs on piano and organ.
The event is sponsored by Cal Poly's Music Department, College of Liberal Arts and Instructionally Related Activities program.
Related Events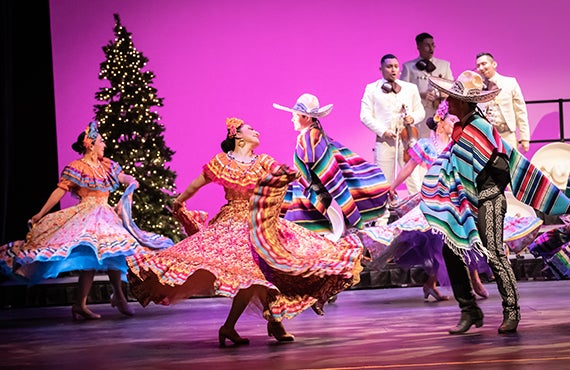 Dec 13 / 2023
Cal Poly Arts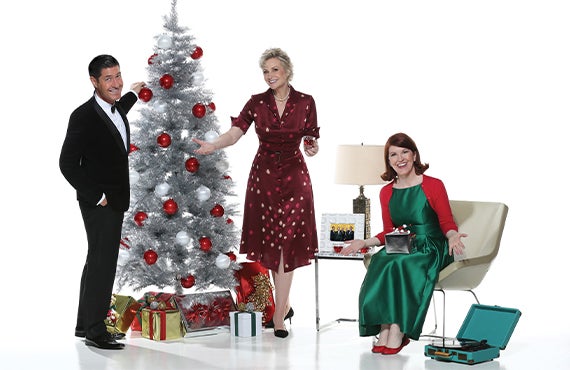 Dec 17 / 2023
Cal Poly Arts
With Kate Flannery, Tim Davis, & The Tony Guerrero Quintet