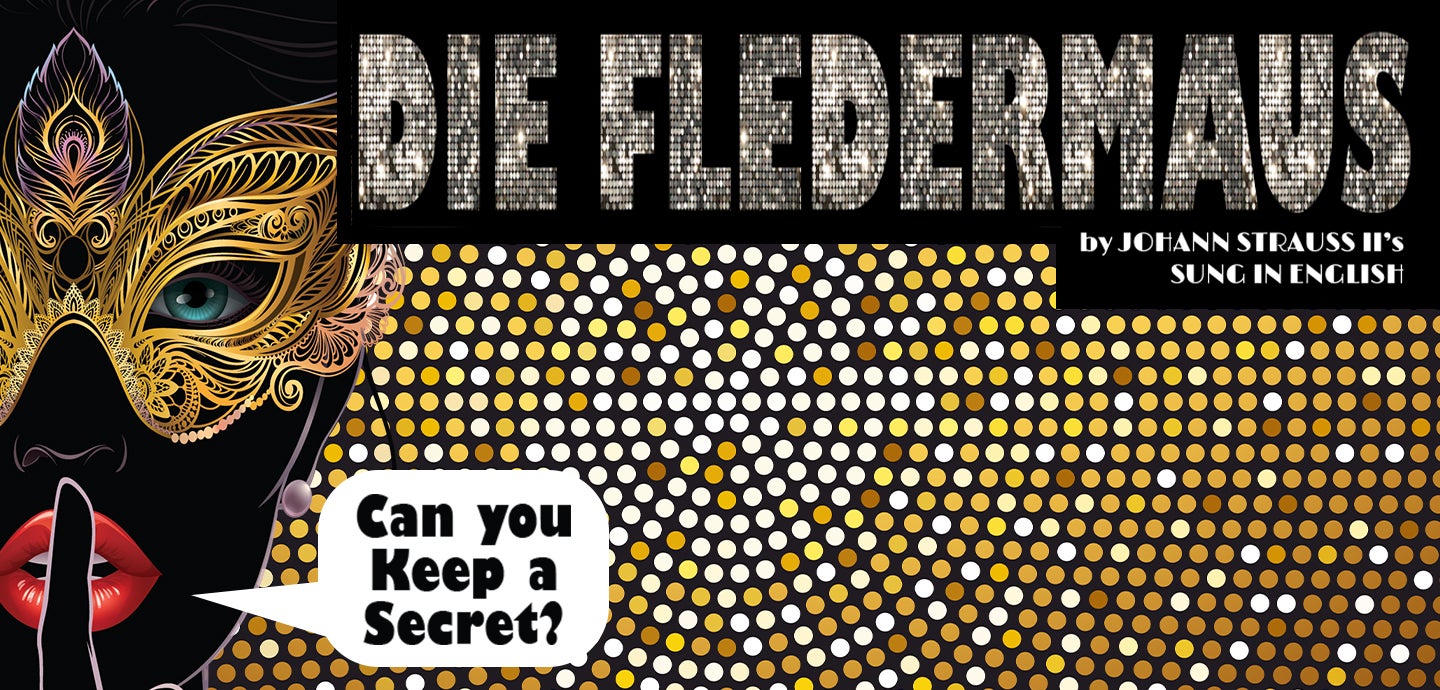 Opera San Luis Obispo
Die Fledermaus
A Comedic Operetta by Johann Strauss II
Date

May

13

-

14

, 2023

Location

Harold Miossi Hall

Doors Open

1 hour prior

On Sale

On Sale Now
Opera San Luis Obispo is thrilled to present a new production of Johann Strauss II's comic masterpiece DIE FLEDERMAUS. Sung in English, their newly envisioned production is set during the height of disco in late 1970's New York City, transforming Harold Miossi Hall into San Luis Obispo's very own Studio 54!
Make Mother's Day Weekend 2023 a "forever memory" with an afternoon of laughs and tomfoolery set to the most famous melodies and Viennese waltzes of all time. From the team that brought you South Pacific (2019) and Carousel (2022), Stage Director Zach Johnson, Choreographer Drew Silvaggio, and Music Director & Conductor Brian Asher Alhadeff join forces again with an acclaimed cast of singers and dancers alongside the OperaSLO Grand Orchestra and Chorus.
This production will be sung in English.
About Die Fledermaus
It's New Year's Eve and Gabe is being forced to go to jail for insulting the head of New York City's Port Authority, however, he decides to evade jail for one night so that he can attend the hottest disco nightclub in Manhattan with his friend Falcon. Gabe tells his wife Alexandra, that he is heading off to jail. However, Falcon has engineered a prank to get revenge on Gabe for playing a similar joke on him in the previous year: unbeknownst to Gabe, Falcon has also invited Alexandra to attend the Disco in disguise! Mistaken identity after mistaken identity leads Gabe to unknowingly seduce his own wife, and in the true spirit of comedy, the hilarious farce ends with a happy ending for all.
Past OperaSLO Productions
2 Acts: 2 hrs total
20 min intermission