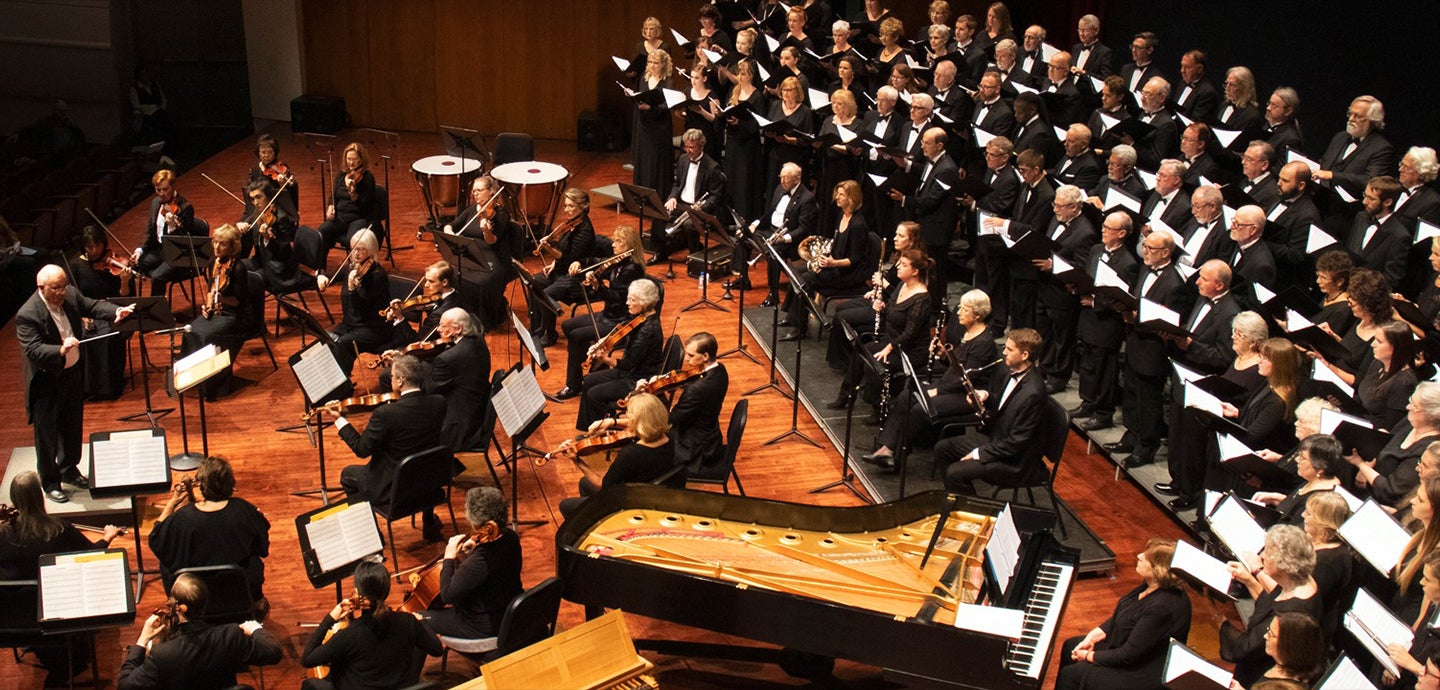 SLO Master Chorale
The Theatrical Mendelssohn: Elijah
Date

Apr

23

, 2023

Event Starts

3:00 PM

Location

Harold Miossi Hall

Doors Open

1 hour prior
This dramatic oratorio tells the story of the prophet Elijah in a series of scenes, including the resurrection of a youth, a contest between the prophets of Baal and Elijah, the plotting of Queen Jezebel against Elijah, and Elijah's final ascension into heaven. Mendelssohn imitates the great oratorios of Bach and Handel. Conducted by Thomas Davies, Elijah is performed in two parts, with a dramatic overture to begin the action.
Act 1: approximately 60 minutes
Act 2: approximately 45 minutes
20 min intermission
"Beyond the Notes" Pre-Show Lectures
Beyond the Notes features leading scholars whose presentations highlight the times and culture surrounding the works performed by the San Luis Obispo Master Chorale. There are two presentations FREE to attend for this event with Dr. Marian Wilson Kimber, Professor of Musicology at the University of Iowa.
Fanny Mendelssohn Hensel and the Problem of a Woman in Music ​​
Saturday, April 22 | 7:00 pm | SLO Museum of Art
Composer Fanny Mendelssohn Hensel was restricted from having a professional career due to her gender and upper-class status. In spite of this, she became an important musical figure in the nineteenth century and a symbol of women's struggle for equality.
Felix Mendelssohn Composes His World
Sunday, April 23 | 1:15 pm | Performing Arts Center Pavilion
Felix Mendelssohn's romantic music drew on his lifelong engagement with his German musical heritage as well as theater, literature, and poetry. An amateur painter, Mendelssohn also composed music that reflected the natural landscape he encountered in his many travels.