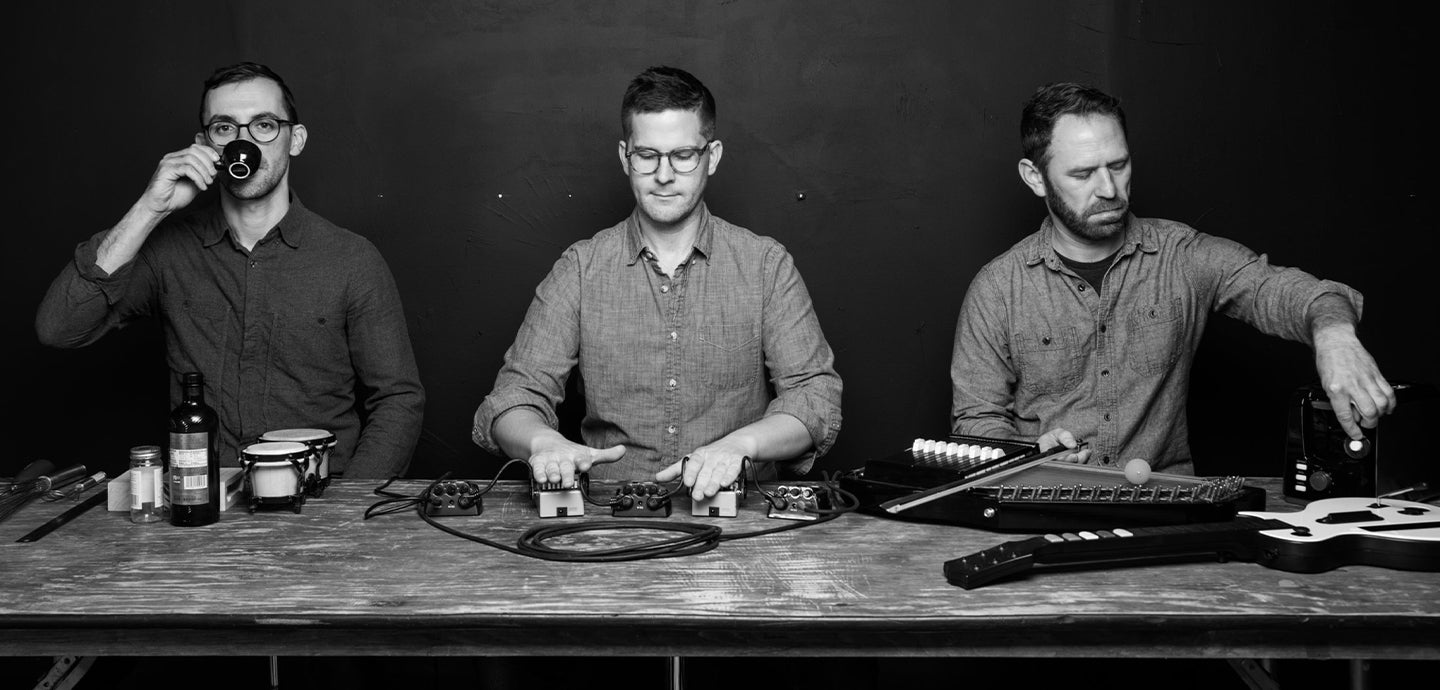 Cal Poly's RSVP: Soundings
Featuring percussion trio 'line upon line'
Date

June

1

-

2

, 2023

Location

PAC Pavilion

Doors Open

30 minutes prior

On Sale

On Sale Now
The Cal Poly Music Department presents multimedia work by music technology and composition students. In this program, students in technology and composition collaborate with guest artists to premiere original interdisciplinary works for interactive media.
"In preparation for the shows, the students have been investigating the role of AI in the creation of music, including its implications on culture, automation and what it means to be sentient," said Julie Herndon, the faculty director.
Featured composers and artists on the program include Will Chant, Kamilee Costa, Ben Geil, Madison Holmes, Eli Lazar, Shay Lyon, Ari Maman, Victoria Reyes, Aldo Rominger, William Terlinden, Vinny "Hauward" Ako, Matthew Borin, Alyse Murray, Yumin Park, Philip Schremp, Francis Truong, Josh Versace and Jeremiah White.
The dancers are students and alumni of the Cal Poly Theatre and Dance Department. They will perform original choreography featuring Allie Smith, Audrey Johnson, Aviv Kesar, Candice Espitia, Carly Morris, Chloe Rosero, Emily Olster, Evan Ricaurté, Horacio Heredia, Kaitlyn Kelly and Melissa Evans. Evan Ricaurté, lead choreographer, is a Cal Poly graduate (Architecture, '20), who is as an associate designer at Andrew Goodwin Designs in San Luis Obispo. While at Cal Poly, Ricaurté was active in the Theatre and Dance Department as a performer, choreographer and director for numerous concerts and productions.
line upon line is a percussion trio from Austin, Texas, that has been active since 2009. The group champions the work of living composers and pursues the musically unfamiliar. The trio — Adam Bedell, Cullen Faulk and Matthew Teodori — has premiered nearly 100 new works for percussion.